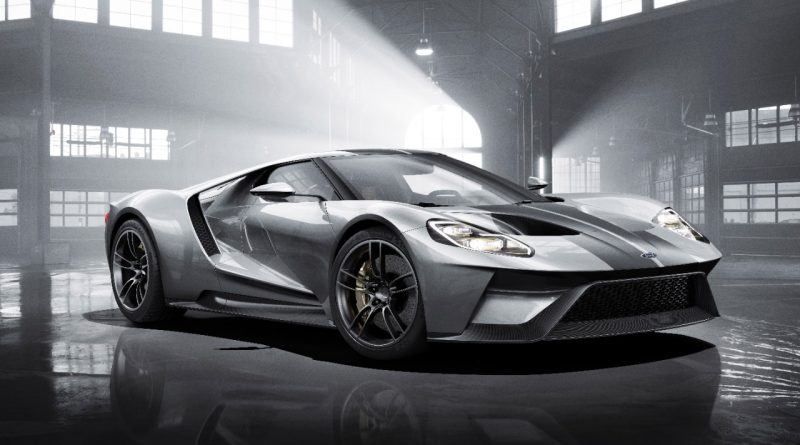 All-New Ford GT Earns the 2016 Gene Ritvo Award for Design and Elegance
The 2017 Ford GT has earned the Gene Ritvo Award for Design and Elegance from the New England Motor Press Association (NEMPA) in conjunction with Boston's Museum of Fine Arts and the Larz Anderson Auto Museum.
The Ritvo honors the best in design in the automotive world, whether it's a concept car, production vehicle, a marketing campaign or a particular element of a vehicle that defines elegance in design.
"It is an honour to receive this award, an accolade that the entire team behind the all-new Ford GT can proud of," said Moray Callum, vice president, Design, Ford Motor Company. "The 2017 Ford GT has a revolutionary design that maintains the essence of the original GT40, while making it into a 21st century car. This vehicle truly demonstrates our commitment to performance and innovation in every aspect of our business."
"The challenge of producing a car like this is that the original is one of the most iconic and decorated cars in American automobile history," said Zachary Dollar, Officer, Museum of Fine Arts, Boston. "Ford kept enough of the soul of the original that it is still identifiable, but used modern tools, materials, and technology to make it a car of today."
The Ford GTultra-high-performance supercar was first unveiled at the 2015 North American International Auto Show and represents the ultimate execution of an enthusiast supercar. It sets new standards for Ford innovation through performance, with advances in light-weighting, aerodynamics and an ultra-efficient EcoBoost engine.
"The Ford GT is the future in the present," said NEMPA President Craig Fitzgerald, "but it never strays too far from the proportions that made the GT40 an instant classic. The Ford GT is no nostalgia car, but it looks back with enough fondness to make it appealing to every generation of car enthusiast. It's a worthy recipient of the award named for our friend Gene Ritvo."
The award is named for the late Gene Ritvo, a devoted NEMPA member and veteran concours photographer who had an unusually keen eye.